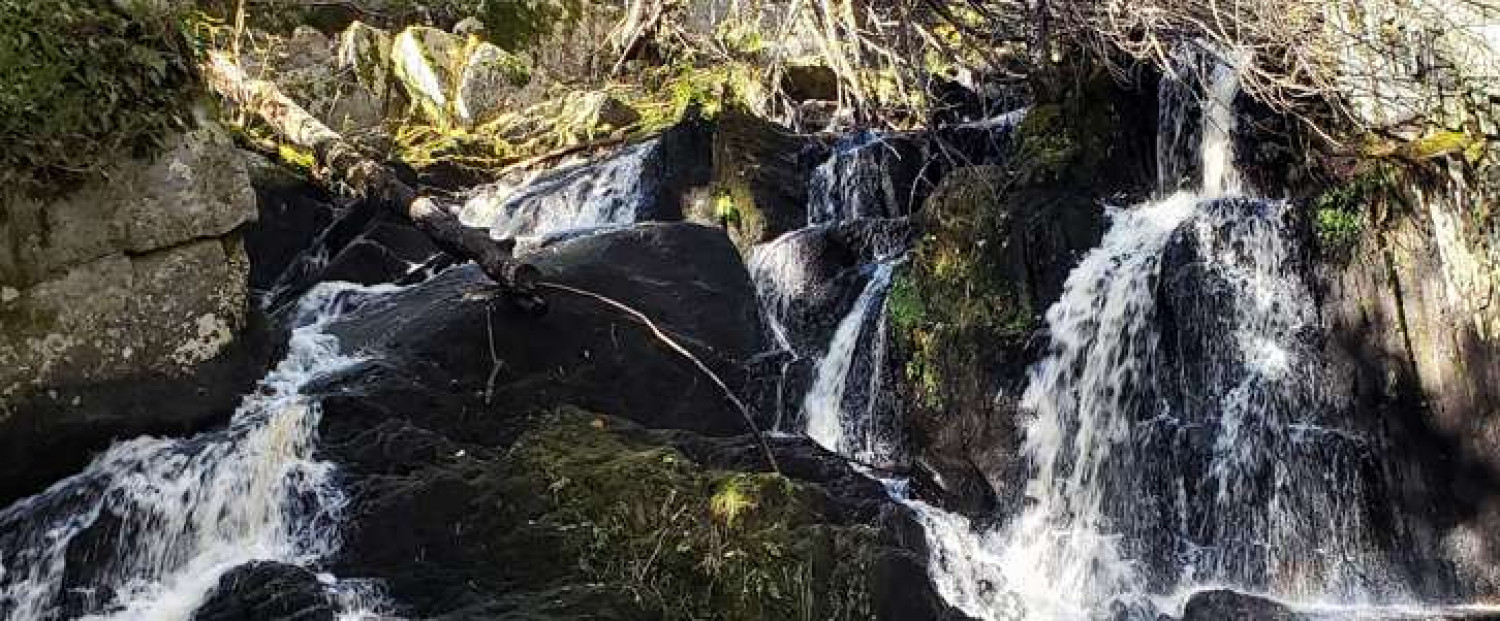 The family of Amicus programs has continued to grow and evolve since 1971. Each program has been specifically developed to highlight and develop the abilities of those who choose Amicus as their provider. Unique approaches, a dedicated and experienced staff, and a volunteer Board of Directors representative of the community at large, as well as the individuals served position the agency to adapt to changes as they arise and to effectively continue our mission "to provide supports, programs, and services that enhance the quality of life and independence of people with disabilities. Through a range of individualized services, we seek to promote abilities and achievements that contribute to self-respect, personal development, purposeful work, and meaningful participation in the community."
Amicus programs Through The Years
1971: The Bangor Day Activity Center (BDAC) opened on the former Dow Air Force Base property in Bangor. At the time, this was the exclusive provider of services for individuals with developmental disabilities in central and northern Maine.
1976: BDAC evolved into the Multiple Handicap Center of Penobscot Valley (MHCPV). The program provided services to consumers who had severe cognitive and physical disabilities.
1980: Penobscot Valley Industries (PVI) was opened to serve individuals with other unique special needs.
1982: Phoenix Industries was opened to provide employment training and opportunities.
1985: Always forward-looking at the emerging needs of those served, MHCPV received a HUD grant for the construction of 12 Section 8 apartments designated exclusively for adults with developmental disabilities and/ or autism.
1989: Recognizing a service gap existed for aging individuals with specific needs, the Ralph Leek Elders (RLE) program became part of the MHCPV family.
1990: With a strong desire to ensure high quality "cutting edge" services, The MHCPV applied for and was awarded its first three-year accreditation from the Commission on Accreditation of Rehabilitation Facilities (CARF). Since that time, every program has undergone a rigorous "re-survey" by CARF triennially and without exception has continued to receive full accreditation.
1991: The MHCPV program moved into a redesigned state-of-the-art location on 13th Street. This was the original Bangor Coca-Cola bottling plant transformed, but specially designed to better meet the needs of participants.
1994: Land on Hillside Avenue was purchased for the building of a new facility that would eventually house both the PVI and RLE programs.
1996: The Community Skills Project and Person Centered Planning were begun. The Community Skills Project evolved into what is now known as the Community Life Program.
1999: The Board of Directors formally named the umbrella organization Amicus...the Latin word for "Friend."
2001: Renovations were completed on the second floor of the 13th Street location and would become the home of the Community Life Program.
2006: The MHCPV Center formally changed its' name to The Edward J. Bouchea Center for Learning.
2008: Phoenix Pathways to Employment began providing services to individuals who desired additional skills prior to entering the workplace.
2011: The introduction of another new program under the Amicus umbrella titled Case Management was approved by the Maine Department of Human Services.
2014: Amicus Case Management leases space under development in the Mayo Mill, in Dover-Foxcroft, to support the increasing number of case management consumers in that area. This office opened for business in July 2015.
2019: Amicus purchases office space at 700 Mt. Hope Avenue, Suite 470 (Evergreen Woods), in Bangor, for Corporate Office and Amicus Case Management to make room for additional programming space at the agency's 96 Thirteenth Street, Bangor location.
2020: Amicus Bouchea Center for Learning, at 96 Thirteenth Street, Bangor, undergoes a complete renovation designed by professional architects and interior designers taking into account accessibility, safety and the varying abilities of the individuals being served to ensure an inviting, functional and comfortable environment for all of the building's occupants.
2020: Amicus programs developed new methods for service delivery and modified existing service provisions in response to COVID-19 pandemic.
2021: Amicus achieved its 11th consecutive triennial CARF accreditation demonstrating a commitment to program excellence and continuous quality improvement for 33 years.
Amicus, an organization that early on saw the need for quality services where there were none for adults with disabilities has continued a steady upward growth pattern for a half century while at the same time maintained an excellence in services possibly not matched in the field.
For more information or to schedule a visit to any of our programs, please contact our Corporate Office, 700 Mt. Hope Avenue, Suite 470, Bangor, ME at (207) 941-2892.